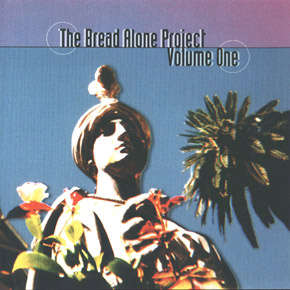 ---
The Bread Alone Project: a community of musicians aiding the homeless through live performance and recording projects.
Nominated by the NW Music Awards for Best Compilation CD of 1999!
---
To get on our mailing list, to order CD's, or to just say "Hi", send e-mail to:

Peter Kardas, breadaloneproject2001@yahoo.com

Copyright © 1999-2003 Peter Kardas
Best viewed with Microsoft Internet Explorer at 1024 x 768 resolution.
Updated 4/21/03
---
If after receiving e-mail from the Bread Alone Project, you decide you no longer want to be on the Bread Alone Project e-mail mailing list, please send us a message with the words, "No More E-mail" in the subject line and we will respectfully pull your name from the list.